You're a web designer and maybe you've heard through the grapevine that SEO is great for small biz websites… but you're not really sure what it is or how it can help. Or you've tried to learn it, but wish you could just outsource SEO to a marketing agency and stick with the fun design projects. Coming from someone who's worked in web design and SEO, I'll break it down for you so that you can get better, higher-paying clients by including SEO in your web design process.
What is SEO? Why is it important for small business websites?
It's not as intimidating as it may seem!
SEO: Search Engine Optimization
SEO is the process of increasing the quantity & quality of traffic to your website from organic search engines.
"Okay, give it to me in English."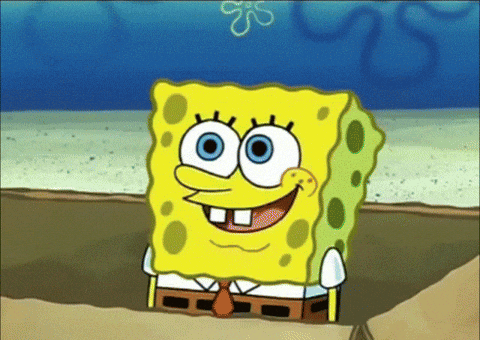 Basically, when we say, "Let's incorporate SEO to help boost your small business," we're talking about implementing practices (like keyword research, internal linking, content strategy, and website structure, just to name a few) to make YOUR website show up organically when people search for specific terms in search engines like Google.
Why is Google so important?
The #1 result in Google gets ~32% of all clicks
That means if you rank #1 on Google for a search term, more than 1 out of 3 people are clicking on your website over all of the other sites. In this case, if you're a designer, we're talking about your clients' websites.
And think about when you're searching on Google for something – do you really ever go past the first page? If I don't find something on the first page of Google, I won't continue on. And a lot of people are the same way. 75% of searchers never go past the first page. So getting onto that first page of Google is crucial.
46% of Google searches are local
46% of all Google searches are looking for local information.
And, 72% of people that did a local search visited a store within five miles.
So if your client has a physical location like a coffee shop or yoga studio, you best be incorporating SEO into your web design process.
87% of mobile users use a search engine daily
This one shouldn't be surprising at all. With Google right at our fingertips, why wouldn't we use it on a daily basis?
And out of these Google searches, 58% of them occur on mobile devices.
SEO on your website could help you get more design clients!
SEO can also help more clients to find your design business in their Google search results! To learn the basics of SEO, grab our free SEO Starter Kit for Designers:
Buuuuuuuuuuuuuut SO can be time-consuming to learn, and you're already juggling so much.
So what if you offered SEO as part of your service offerings, so your clients can have the whole package, but you don't have to do the SEO yourself?
Two Benefits of Adding SEO to your Web Design Process
Outsourcing SEO means less work for YOU
Maybe you've been toying around with the idea of including SEO in your service offering, but you just get caught up in the "what-ifs" and never actually settle on a decision. I'm here to help!
Some of the most common complaints I hear from designers about SEO are:
I get it, SEO can seem frustrating, time-consuming, and confusing! Which is why I suggest outsourcing, so you have to do less work, while still giving your client what they want.
Your clients expect SEO on their new websites
According to the Search Engine Journal State of SEO Report, clients are getting increasingly more likely to request SEO and seek it out as part of their web design packages. They understand and expect the benefits of more traffic, new customers and brand awareness that comes with showing up in top Google search results.
And if you decide to outsource SEO strategy: not only does your client get better results, but you get to charge more & collect great testimonials.
How to include SEO in your process
Cool – so you've decided to outsource SEO! How do you figure out where to incorporate it into your already-established web design process?!
Marketing & delivery process
On your sales page, you can tell your clients that you'll include SEO in your offer, which may be enough to get them onto a discovery call.
In your proposal, you can include the details of what will be included in the SEO package (without really getting into the nitty-gritty of it) – and a price.
You can know exactly what to do on the website as you're building it for your clients, page-by-page, and you can have a way to prove that they're getting measurable results, which you can then report back to them.
Slotting SEO into your web design timeline (sample)
Taking a closer look at that "web design" aspect of the marketing & delivery process, we can determine where and when to seamlessly include SEO into your already-existing web design process.
So if we're looking at this process as an eight-week period, you can incorporate SEO into the first four weeks of this timeline.
During Stage 1, the digital infrastructure period, the designer would figure out what the key pages are that would go into your main website navigation. If it's a website with a lot of content or an eCommerce site, this is when your designer will figure out what the categories and tags should be (this is "taxonomy"). This stage is all about figuring out how everything fits together – because a huge part of SEO is figuring out your internal linking structure.
During Stage 2, the brand strategy piece, it can be really helpful to have some research done about who your client is trying to reach, as well as some competitor research (what's working for other people in your industry).
Keyword research can be helpful during Stage 3, while you're putting together the copywriting pieces, as well as mapping out what keywords you want to assign to each page so that every page can bring in different kinds of traffic to the business (instead of just repeating the same word over and over on each page).
As you're doing the website layout in Stage 4, you want to know how to get the elements (for on-page optimization) to work. What's your SEO title? What's your meta description? Your headline? How are you using images? How are you structuring the page with subheadings? SEO can help with all of this.
How to partner with Love At First Search to outsource SEO Strategy
It's time to start incorporating SEO into your design process. If you already have someone you know who can offer SEO services, great! If you'd like to partner with us, connect with us here.