Have you ever gotten one of those emails from someone trying to sell you their SEO support that was like, "I'll get you to #1 on GOOGLE!!! "
If you haven't, I'm envious of you.
But if you are wondering whether it's time to invest in hiring someone to help with your SEO but you're not sure where to start, the process can seem particularly daunting. Cuz let's face it – SEO is notoriously difficult to learn and time-consuming to implement.
So how can you get the most out of an engagement with an SEO professional?
There are a few things to consider when it comes to hiring an SEO consultant or an agency. For example:
What are your goals with actually investing in your SEO?
How much time do you have to devote to doing it versus how much do you need to outsource?
What is your budget for this process?
How much do you want to be involved?
what you need to know about the SEO industry
Before we dive any deeper, we need to make sure we understand the SEO industry.
There are basically three ways that SEO can help you based on what your business model is. Let's go through what this can look like for local businesses, blogs and media sites, and online businesses.
If you're a local business
… and your outcomes are to jump to the top of Google Maps, get new people to come to your store, or book your in-person services, then you want to look for an expert who specializes in local SEO. The expert's website should have resources about setting up your Google My Business account, making citations, and gathering reviews. Their case studies should come from other local businesses and demonstrate that they were able to improve those local ranks to get more in-person consultations and to drive more foot traffic into those stores.
If you run a blog or media site
… that has display ads for revenue generation, like AdSense, Mediavine, or Ezoic, then SEO can help you get the most traffic possible to your website, and therefore your goal should be impressions – aka getting as many eyeballs on your website as possible. If you're running a website and trying to evaluate an SEO company, you want to look for testimonials and case studies for a display ads expert that include information about doubling traffic or increasing your ad revenue over a certain amount of time.
If you're an online business
… like a digital product creator, online service provider, or e-commerce site, you obviously want to be found for a specific product or service. But, it doesn't always matter where your audience lives, so you don't need to do those local SEO tactics. This is where an online SEO expert can help you get not just page views but actually get leads subscribers and sales.
SEO experts who are creating strategies for these online businesses should be focused less on impressions and more on conversions. These companies may have resources on their site about evaluating the correct keywords and should be focused on attracting your ideal clients (and maybe even repelling or weeding out non-ideal clients). For online SEO experts, it's less about getting more people to your website, and more about getting the right people to your website.
okay, but which SEO tactics do i need to invest in?
There are over 200 factors that Google considers in its algorithm, and they range across multiple disciplines. That's why SEO can sometimes feel like a cross-disciplinary mashup of copywriting skills, design skills, development, public relations – sometimes even cartography.
Good SEO consulting agencies should have practical knowledge across all of the four main pillars of SEO:
As SEO consultants and agencies, we all lead with the strategies that we like best. So when you're evaluating who you want to work with, find someone who understands them all, but will help you with the tactics that align with your goals.
Here's what this could look like:
If you already have a website that's running full steam ahead and you just want to be able to climb up the Google rank ladder for things you already rank for, you may need to do a strong backlink campaign.
If your website is broken in a lot of places, you may want to focus on somebody who has more technical SEO knowledge.
If you want to get found in those local searches, find somebody who is an expert at Google My Business and local SEO strategies.
And if you want to get found for YouTube videos, blog posts, and content strategy, then reach out to me, because that is my jam.
do I need an SEO specialist, a web designer or a copywriter?
You may also be wondering, "Do I actually need to hire an SEO specialist for this, or can I just hire a web designer or a writer and they can do this for me?"
You can do either!
If you're just getting started, you may want to hire a web designer who can just build your website and include some of these SEO tactics that you're learning from me.
Or you may want to hire a writer that can create all of the copy for your website and integrate some of those important keywords.
However, not every designer has advanced SEO training, and not every writer is great at keyword research.
So you may want to bring an SEO expert onto your team to make sure that your site structure is correct, that your keywords are getting used in the right places and the keyword selection is right – and then maybe you can hire that designer and writer to actually implement. This will cost you less than having an SEO team doing all of these things for you.
how does working with an SEO agency work?
I like to think of this as four different levels of service:
Level 1: Do it yourself SEO
If you're reading this blog post, this might be what you're doing right now – it's DIY. Maybe you want to find a course or you just want to use information from blog posts and YouTube videos to get the basic lay of the land and do it all yourself.
This is awesome for your budget – because it's mostly free and full of great information. It is more time-consuming, not just because of the time that you're spending learning, but also because you could be making some time-consuming mistakes by making the wrong selections or setting things up incorrectly. So there is that trade-off that you have to consider when going for the "DIY SEO."
Level 2: SEO Coaching
The next level up would be SEO coaching. This is what I offer in my membership, where members have a course that they go through so they can implement SEO tactics, but can also come to me and ask questions about how it works with their businesses and in their lives.
So with SEO coaching, you're learning, but you're hopefully not making some of those time-consuming mistakes in the process. So if that's the level of support that you need, definitely head on over to attractandactivate.com to find out more about that level of service.
Level 3: SEO Consulting
A level above SEO coaching is SEO consulting. My team and I do this by creating full-blown SEO content strategies for our clients in an intensive format. We meet with our clients, come up with a plan of attack, hand it over to them, and then they do the implementation.
Often with these clients, they already have teams in place (writers, designers, etc.), but they need a little bit of support and guidance.
Level 4: Hiring an SEO agency
And lastly, you can hire a team to do the SEO for you. An SEO team or agency would start with your website technical audit, come up with a keyword strategy, create the content for you, do the outreach for the backlinks – and they'd update your Google My Business Page. This is an awesome option when you can afford it, but, this level of service often runs in the $1,000s-$10,000s/month range.
At all levels, you get what you pay for. If you don't have a budget to spend on your SEO, you can DIY it. If you have a little bit, try to hire somebody who can help you in the short term or just point you in the right direction. And if you do have a full-blown website and a larger budget, you can hire people to take care of all of this for you. Make that decision based not only on your budget but how much involvement you want in the process.
Ive decided what I need, now who do I hire?
So how do you find the right person or company to work with you on SEO? The biggest piece is to make sure that it's somebody who has some familiarity with your industry, your geography, or who's worked with other companies like yours.
My team has a ton of experience with online businesses like coaches, consultants, service providers, creative entrepreneurs, and course creators. We're great at helping them make sure their websites run smoothly and we come up with content strategies that drive people to become leads – but recently, I got an inquiry from a local ice cream shop and I passed them on to another marketing agency that has more experience getting foot traffic to brick-and-mortar shops.
(Plus, they're local to me so if I'd done consultations in person, I would've eaten all of the ice cream in their shop.)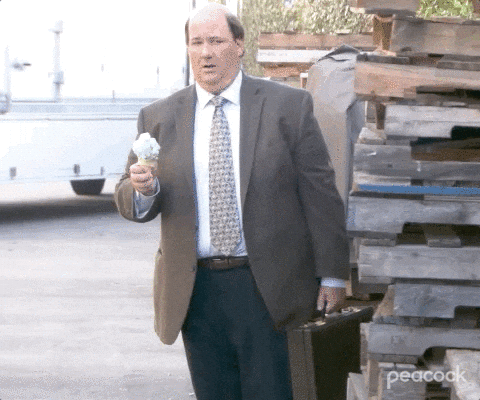 Make sure you're finding and working with experts that specialize in whatever goals or outcomes you're looking for.
how do i know they're the right one?
Okay, so you've narrowed down your list of potential SEO agencies that you may want to work with. Here are some questions that you can ask when you're hiring them:
What results should I expect to see? In what timeframe can I expect them?
How do you measure success? How do you track that information, and how do you share that information with your clients?
Can you share examples of people that you've worked with in the past? Maybe some case studies of the kind of results they've seen?
What is your experience in my industry? In my geographic area?
How will we communicate?
By them getting to know your competition, industry, and what you want to get out of your SEO, your consultant will be able to give you reasonable outcomes.
But, this isn't just a one-way street where you're interviewing them – they're also interviewing you to see if they want to work with you. So, some questions you can expect them to ask of you include:
Who do you work with?
What's your key offer?
Who are your competitors?
What other marketing channels do you use?
What tracking do you already have set up?
Why SEO right now?
What would a home run look like if we work together?
If you're interested in working with Love At First Search to help get your SEO game on point, find out more about all the different ways you can work with us – from coaching and the Attract & Activate membership, to our consulting intensives and our 1:1 services.
And if you're not sure OR you want to go the DIY path, grab your free SEO Starter Kit: